Links & partners
---
At home services
---
Sparkling Van animation bar
Most wanted Pop-Up Bar on the French Riviera
> https://sparklingevents.eu/
---
Franck Thomas Sélection
> wine tasting at your home
Meilleur sommelier (best barman) de France 2000 - Meilleur sommelier d'Europe 2000 - Meilleur ouvrier (best worker) de France
Franck THOMAS
Le méridien - Villa n°2 147 impasse de la Brague 06600 Antibes
Tel 06 45 50 50 70
e-mail :franck@franckthomas.fr
> Franck Thomas Sélection
---
Massage a domicile

A worldwide tour of massage and energizing relaxation techniques brought to your home in the Côte d'Azur. This is truly a guided trip of traditional massages with high quality services and workshops.
TEL/ .06.62.21.11.44
http://www.massageadomicile.com
---
ROLL'IN BAR
Artisan glacier
Events / Bar Glacier
TEL / 06 46 02 39 13
---
Real estate, guesthouses and rentals
---
Bastide de Caseneuve
Situated in the heart of the hilltop village of Caseneuve near the town of Apt which is famous for its colourful provencal market, the Bastide de Caseneuve is a charming Chambres d'hotes "Haut de gamme" spread over three levels.
https://www.bastidecaseneuve.com/index_english.htm
---
Hideaways in France
Our aim is to provide our clients with a world-class service that ensures an unforgettable, luxury experience from start to finish.
Plan a unique experience with us today
> https://hideawaysenfrance.co.uk/
---
Luxury 19th century villa
Large Swimming pool, 2ha gardens - 15min Nice Airport
> https://www.homeaway.com/vacation-rental/p4438185
---
Maisons et appartements
Real Estate
> http://www.maisonsetappartements.fr/
---
Immobilier prestige Côte Azur
Real Estate
> http://www.residences-immobilier.com/
---
Riviera Sun Properties
---
Villas International - The second largest international vacation rental company in the US. With over 25 years experience and more then 25000 rentals in Europe, Caribbean, and the Mediterranean.
Provence Rentals - Savor the unique culture and magnificent attractions of Provence in our classic villas. Choose from scenic locations that include St. Remy, the Luberon Valley, Arles, Aix-en-Provence, and Avignon.
Riviera Rentals - Savor the exquisite beaches and unique culture of the French Riviera in our classic Riviera villas and apartments. Choose from scenic locations that include Cannes, Palm Beach, St. Tropez, Cap Ferrat, the Cote D'Azur, and Cap D'Antibes.
Ibiza Rentals - The best vacation rentals on the Spanish island getaway of Ibiza. We have an outstanding selection of villas, many with private pools and sea views. Close to excellent beaches and the restaurants and nightlife of Ibiza town.
---
Riviera Pebbles
Riviera Pebbles offers rental apartments in Nice and throughout the French Riviera. Focusing mainly on holiday rental apartments in Nice, our holiday rental apartments and villas have been selectively chosen with central locations, amenities and comfort in mind.
---
mynicevilla.com
As you know, Nice is the capital of the famous Côte d'Azur, located on the Mediterranean Sea in the sunny south of France, only 25 km from Monaco and the Italian border. The property is located in the first hills above the west part of the city, with a splendid view of the ocean.
---
Time and Place
Stay at the most desirable luxury vacation homes in the world's greatest destinations. Enjoy Concierge service tailored to your travel style. Make memories that last a lifetime.
---
Villa Tropez
Rustic luxury interior styling, an array of facilities and stunning views make Villa Tropez the perfect choice for your Bay of St Tropez villa.
---
Villa 45
Séminaires, évènements, chambres d'hôtes...
---
Côte d'Azur Villas
Côte d'Azur Villas is a privately owned company specialising in the rental of luxury villas in the South of France. Established in 2003 with a dozen villas for rent near the picturesque village Valbonne, Côte d'Azur Villas now offers more than 200 properties in towns and villages across the Côte d'Azur, St Tropez and Provence.
> http://www.cotedazurvillarentals.com/
---
Affinity Holidays France
High quality french villas & appartments with pools to rent in the region of Provence, south of France
> http://www.affinity-holidays-france.com
---
St Tropez House
St Tropez House is dedicated to finding you the very best luxury villas to buy or rent in and around Saint Tropez.
> https://www.sttropezhouse.com/en/
---
Other services
---
SOFT (South Of France Travel)
Whether you are traveling alone, with friends or with your family, SOFT is taking care of you and all your needs: a pick-up at the Airport, a baby sitter for your children or a cooking course with a French Chef …
> SOFT
---
Brides in France
Getting Married in france, Wedding Supplier Directory and Network in France
---
Shooting Star Show
Kenzo et Steffys, Créateur de SHOOTING STAR SHOW vous souhaitent la bienvenue dans leur Univers d'Evènementiels, de Spectacles à Domicile, de Conciergerie de Luxe, de Wedding Planner, et de locations de villas de luxe…
> http://www.shootingstarshow.com/
---
Flo Moncenis

Weddings photographer
---
Tempo Events
Personal service and assistance.
> http://www.tempo-events.com/
---
VF Limousines
Luxury car rentals with drivers.
---
Fat Cat Kackett
Born And Raised On The Funk ! Fat Cat Hackett, A native of Chestertown, Maryland, was a music lover at an early age, doing talent shows with his sisters and brother and friends as well as singing in church and school choir. From his teenage years, he was musically influenced by Otis Redding, James Brown, Isley Brothers, The Temptations, Sam Cooke, Four Tops , Maze, Luther Vandross, and a variety of Horn Bands.
> http://www.fatcathackett.com/
---
Froggy Gourmet
"Froggy Gourmet" is a Yacht Provisioning Company created in Antibes 13 years ago. In the Froggy Gourmet Store and catalogue, you will find a very large selection of fine, innovative and professional products and ingredients.
> http://www.froggygourmet.fr/
---
Cote d'azur.fr
---
Nice Rendez-vous

www.nicerendezvous.com
---

Featured Private Chef on Paradizo.com
---

The best venues and event professionals
---
partnerships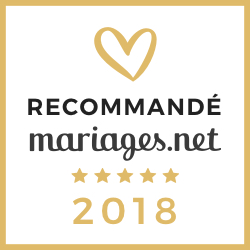 ---
PRIVATE CHEF INC
> Private Chef Agency
(I am not an agency, only a intermediary with the company PCI, which is the only one in charge of the recruitment and placement..)
The Elite Private Chefs Agency, dedicated to find the perfect match for your home, yacht or private jet
Let us provide you with the service and attention your household deserves. Private Chefs, Inc. represents more than 800 top-caliber personal chefs worldwide. PCI has placed chefs in households all over the United States, Europe, Asia and the Middle East.
You need a chef
for permanent position ?
for short time during your vacation in France or Europe ?
You are a chef
with International experience ?
---